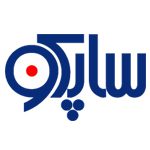 sepaco company
Sapco, Iran Khodro Engineering Design and Parts Supply Company, was established in 1372 from the change of name and charter of "Selpik Automobile Services Private Limited Company of Iran". Selpik Automobile Services Private Limited Company of Iran was established in 1989 to provide technical services for cars manufactured by Iran Khodro Company and in 1999 it was practically dissolved by changing its name to Engineering Design and Supply of Domestic Auto Parts Company. According to the resolution of the Extraordinary General Assembly in 1378, the name of the company has been changed from "Engineering Design and Supply of Domestic Automobile Parts Company (Special Share)" to "Engineering Design and Supply of Iran Khodro Parts Company (Special Share)".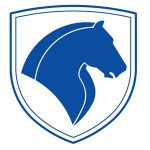 Iran Khodro Industrial Group
Iran Khodro Industrial Group is one of Iran's automobile manufacturers, whose head office is located in Tehran. The original name of the company was Iran National, which was established in 1341. This company produces different types of cars, including Samand, Peugeot, Renault, trucks, minibuses and buses.
This company is the largest automobile manufacturer in the Middle East, Central Asia and North Africa. It is the largest car manufacturing company in Iran and has an average share of 65% of domestic car production.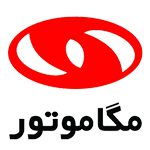 Megamotor
In 1372, Megamotor Motor, Gearbox and Axle Manufacturing Company was established and its mission was to reduce the dependence of the automobile industry on foreign countries with its activities. Five main goals were considered for Megamotor's current activities in 1372, which were:
Supplying domestic needs
Self-sufficiency in manufacturing parts and eliminating dependence on foreign countries
Focusing on quality and realizing comprehensive quality management
Presence in global markets and industrial export development
Providing after-sales services to customers and end consumers in the form of spare parts through Saipa Yadak Company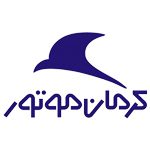 Kerman Motor Co
Kerman Motor Company (private joint stock) was established in March of 1373 and was registered in March of the same year under number 111476 in Tehran Companies and Industrial Property Registration Department. The company's head office is located at km 16 of Karaj special road and the purpose of establishing the company according to article 2 of the statutes is: manufacturing, assembling and selling passenger cars, and providing after sales services. Carrying out any operations and business actions and related activities that are explicitly, implicitly or divided in relation to the anticipated goals. Seolin and Kerman Motor Company's employees, based on their experiences in these years, develop and expand their products in sync with They have considered the technology of the world and will not stop until this goal is achieved.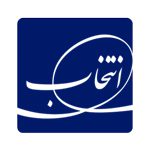 Select Industrial Group
The Electronic Industrial Group (producer of Sneva, Doo and Bost brands) is operating by having the most complete and comprehensive home appliance products in the household consumption basket in order to achieve the highest level of customer satisfaction by providing the best possible quality. This industrial group has Out of 12 different factories in different areas of home appliance industry in an area of ​​more than 300,000 square meters and having the most advanced machines in its production lines, it is considered one of the country's industrial hubs. Choosing electronics by localizing the knowledge and technology of home appliance production, building complexes The research giant in Southeast Asia as well as Western Europe has made its name among the largest and most advanced home appliance manufacturers in the world.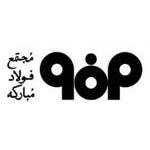 Mobarake Steel Company
Mobarakeh Steel Company is one of the leading Iranian companies that operates in the field of steel sheet production. This company, with the mission of playing a central role in the industrial, economic and social development of the country and upgrading the technology level of the steel industry, as a world-class organization, uses more than fifty percent of the country's steel consumption for use in the automotive and component manufacturing industries, light metal industries, metal industries It produces heavy and fluid transmission pipes, packaging industries, household and electrical appliances industries, and pipe and profile industries. Mobarakeh Steel Company has seven industrial complexes in all parts of the country and more than twenty thousand people are employed in different departments of this company.